Our unique business proposition

Neoceram is the market leader in the development and manufacturing of ceramic precision dosage solutions (pumps, valves and filing systems) for the optimisation of fluid treatment in pharmaceutical, cosmetic and food applications.
We have more than 20 years expertise in sterile applications and are ISO 9001 qualified since 1998.
How we operate
We aim to be reference for best practice in the market where we operate.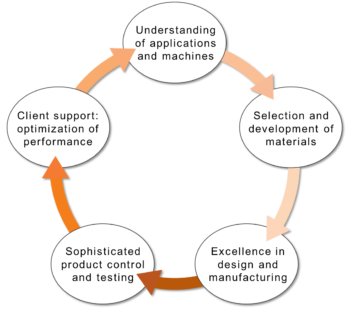 Quality driven company
Proximity to our customers
In house testing facility
Experienced engineers
Continuous improvement
Full process control
Control in line
100% final control on all our pieces
What we do
We combine high-tech ceramics, engineering and advanced machining to provide "tailored solutions developed with and for our customers to improve their dosage performance".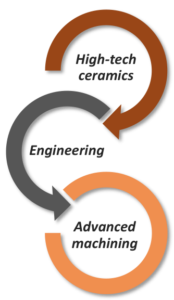 In-house ceramic production
No coating
FDA approved materials
Zero porosity
Excellent stability over time and temperature
Ultra low Ra/friction coefficient
Low thermal expansion
Good thermal conductivity
We produce ceramics starting from select powders
Neoceram proprietary high purity ceramics Pharmalox® and Pharmazirc® have been specially developed in order to resist the most demanding applications in the pharmaceutical production. The combination of first grade ceramics powders and optimal design guarantee the best possible results during the filling process.
We manufacture ceramic and steel as per design
We adapt our ceramic design to your specific application. Our pumps are tailor made in order to provide the best solution to your production process.
Most pumps are a combination of ceramic parts and stainless steel parts. Our know-how includes not only the production of the high tech ceramic parts but also the stainless steel parts required in your pumps, as well as the assembly of both materials. Everything is made in house by Neoceram. In this way, we are able to guarantee the best possible end results and provide full traceability.
NEED SOME HELP? WE'RE HERE FOR YOU
Neoceram is renowned for the quality of its products but also for its services.