How a Neoceram solution provides non-drip dosing for producers of alcohol based perfume.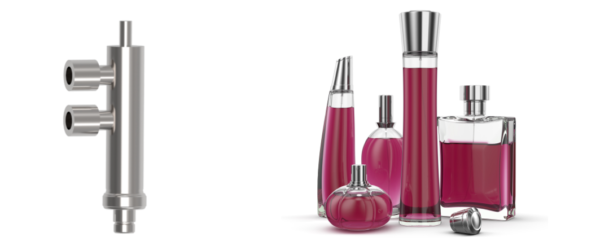 COMPANY PROFILE : France is famous for its perfume production. Our customers are the big names in the world of fragrance who strive to match the quality of their production to the quality of their fragrances.
Looking to solve corrosion issues caused by alcohol based products.
CONTEXT : The companies we worked with were perfume manufacturers looking for a key solution to avoid the corrosion of standard stainless steel pumps fitted with gaskets.
Reducing loss of a product with a high added value.
CHALLENGE : Alcohol attacks O-rings which leads to leakage and loss of an expensive product. Previous dosing system utilised several O-rings which usually degraded after 1 month. This led to dripping issues and the need for regular preventative maintenance.
Stainless steel components with O-rings replaced by ceramic solutions.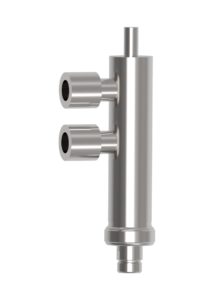 SOLUTION : Neoceram replaces existing stainless steel pumps with customised ceramic pumps and existing nozzles with self-sealing shut-off nozzles that don't require O-rings. Once in operation, the ceramic components show no signs of leakage or corrosion and continue to dose accurately for a long period of time.
RESULT : Such an investment represents a perfect solution for our customers by significantly reducing maintenance in all of the dosing devices. Wastage of the high value product is also eliminated as is the need to clean off product spillages.
NEED SOME HELP? WE'RE HERE FOR YOU
Neoceram is renowned for the quality of its products but also for its services.