How a Neoceram solution reduced wastage and operational costs for a customer in the dairy industry.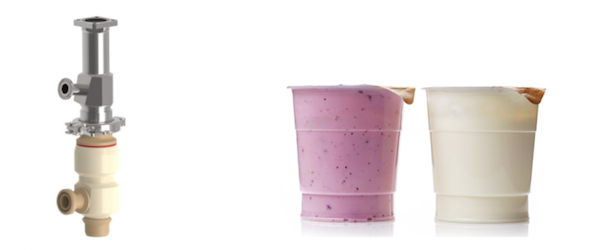 COMPANY PROFILE : Our customer is an Italian dairy company that offers a complete range of dairy products including milk, butter, yoghurts and desserts as well as fruit juice. In particular they specialise in serving the Italian market with organic yoghurt, fruit yoghurt and desserts.
Looking to improve the dosing of liquid dairy products.
CONTEXT : The company was looking to improve their dosing of liquid dairy products into a variety of cup and pot formats. An essential part of the filling process is that the sealing rim remains clean and is not contaminated with product.
Keeping sealing rims clean during the filling process.
CHALLENGE : Existing filling valves were made of stainless steel, PEEK and fitted with O-rings, and therefore leaks and dripping product were common place. They also required regular expensive ongoing replacement. Consequently, the customer asked us to improve their dosing of liquid dairy products.
Seal free ceramic plunger valves with clearances of a few microns.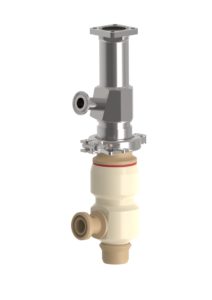 SOLUTION : As it was essential to supply a non-leaking valve, Neoceram supplied non-dripping, non-leaking and seal free ceramic plunger valves. The new valves had a clearance of a few microns, which is a significant improvement on that possible with the existing stainless steel components.
RESULT : As with all of our solutions, the fitting of O-rings is no longer required.  Also, our valves do not wear and do not leak.  In addition to the above, our Thermazyl® ceramic compound is x-ray detectable.
NEED SOME HELP? WE'RE HERE FOR YOU
Neoceram is renowned for the quality of its products but also for its services.