How a Neoceram customised solution resolved issues with the dosing of highly corrosive diagnostic substances.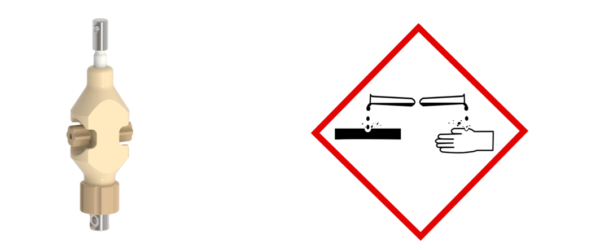 COMPANY PROFILE : Our customer is a leading science and technology company producing innovative and top-quality high-tech products in healthcare, life science and performance materials. They are a truly global company with approximately 55,000 employees operating in 66 countries.
Highly specialised equipment needs for the dosing of diagnostics substances.
CONTEXT : As part of its product range, our customer produces diagnostic substances which requires the use of highly specialised equipment.  In that context, they came with specific needs to Neoceram, market leader in corrosion resistant ceramic components.
Diagnostic substances can be highly corrosive.
CHALLENGE : The highly corrosive action of their diagnostic substances quickly destroys all stainless steel components. All filling machines must therefore be equipped with corrosion resistant parts.
Ceramic dosing pumps as a replacement for stainless steel pumps.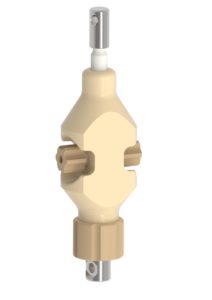 SOLUTION : The company implemented Neoceram ceramic dosing pumps as they are chemically inert and consequently immune to corrosive products. Ceramic pumps have a significantly longer lifespan compared to stainless steel pumps, even in extremely corrosive dosing conditions
RESULT : As Neoceram builds pumps according to customer specification, the design of the pumps was entirely adapted to their needs, with a special volume and of course entirely resistant to corrosion.
NEED SOME HELP? WE'RE HERE FOR YOU
Neoceram is renowned for the quality of its products but also for its services.