How Neoceram ceramic components significantly increase lifespan of homogenisation components.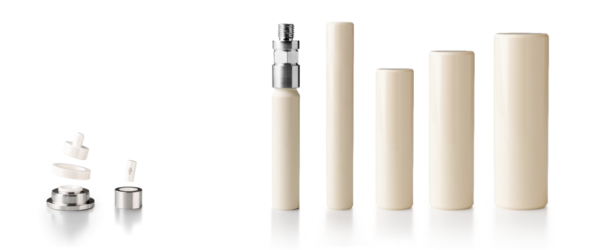 COMPANY PROFILE : Homogenisation is a key process in the manufacture of many diverse products and as such is used throughout industry. Our customers therefore range from OEM's and large 'blue chip' companies to small individual production sites.Typical applications include pharmaceutical vaccines and creams, food items like milk and soups as well as many others in the cosmetic and industrial sectors.
Looking to confer uniformity and homogenous blending of components.
CONTEXT : Homogenizing is used on a wide variety of liquid to creamy products to confer uniformity and homogenous blending of the components. The entirely mechanical procedure is applied to all sorts of products: pharmaceutical, cosmetics, food, chemicals. A piston pushes the product with high pressure through a very small valve thus breaking down the molecules to their smallest and dispersing them evenly.
Wear is a big issue with homogenizing components.
CHALLENGE : The process creates very high pressure in the product. Some products are abrasive. Various factors combined quickly lead to wear on the stainless steel piston and valve. The components require frequent replacement.
Using ceramic pistons and valves instead of stainless steel parts.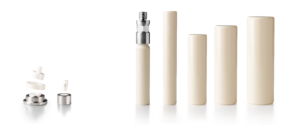 SOLUTION : We supply ceramic pistons and valves to the most important machine builders of homogenizers. Using ceramic valves on the one side and solid ceramic pistons on the other significantly increases the lifespan of the installation as they don't fear wear, neither mechanical nor chemical.
RESULT : The end user of the homogenizer has all the benefits of a ceramic solution in terms of longevity and corrosion resistance.
NEED SOME HELP? WE'RE HERE FOR YOU
Neoceram is renowned for the quality of its products but also for its services.