Solutions in response to the specific needs of special applications
How a Neoceram solution solves abrasion and corrosion problems of spray drying components.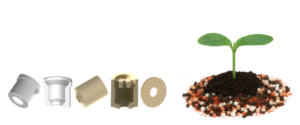 Spray-drying mineral fertiliser is extremely abrasive on the spraying nozzles, whereas chemical fertiliser is chemically corrosive. The spray drying nozzles of our Belgian customer didn't have a very long lifespan due to failure caused by wear and corrosion.  Read more…
How Neoceram ceramic components significantly increase lifespan of homogenisation components.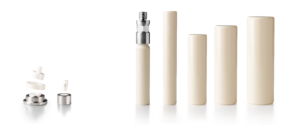 Homogenizing is used on a wide variety of liquid to creamy products to confer uniformity and homogenous blending of the components. The entirely mechanical procedure is applied to all sorts of products: pharmaceutical, cosmetics, food, chemicals. A piston pushes the product with high pressure through a very small valve thus breaking down the molecules to their smallest and dispersing them evenly.  Read more…
How Neoceram's solution dramatically prolonges the lifespan of container filling support systems.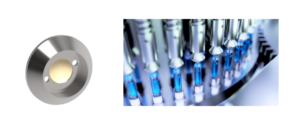 One of the main activities throughout the pharmaceutical industry is the filling of glass bottles, vials and ampoules. They are transported through the whole filling cycle being conveyed, fed and turned in all directions until they are finally packed.  Read more…
NEED SOME HELP? WE'RE HERE FOR YOU
Neoceram is renowned for the quality of its products but also for its services.