Why Neoceram ceramic pumps?
Neoceram Ceramics vs. Stainless Steel
Our pumps do not have a coating, are manufactured from mono-block ceramic, and then machined to obtain top finishing quality (typical Ra for Pharmalox® <0.3?m and for Pharmazirc® <0.1?m). This prevents any release of particles into the product which is normally linked to the unavoidable ageing of coatings, such as in stainless steel pumps. Any coated surface, in fact, is prone to degradation due to the difference in thermal expansion between core and coating, to incorrect handling, or to the action of abrasive crystals.
Proprietary ceramics
Pharmalox® and Pharmazirc® are Neoceram's exclusive compounds designed to deliver superior performance in sterile applications. We control our manufacturing process from the compounds to the finished products and can provide full traceability of our dosage systems under ISO9001 certification.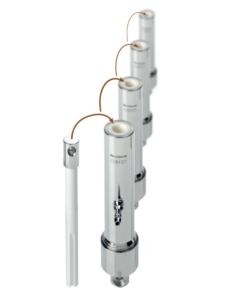 X-change® – Interchangeable pistons and valves
Our volumetric pumps have fully interchangeable male components. This feature exists not only for male parts produced within the same batch of pumps, but also between batches having the same clearance. This prevents the risk of incorrect assembly and enables the replacement of damaged male parts quickly and cheaply.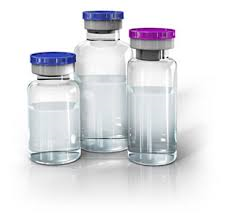 No interaction with dosed products
Pharmalox® and Pharmazirc® are non-cytotoxic materials with extremely high density and superior chemical and wear resistance. Our ceramics are ideal whenever your product is sensitive to stainless steel or is reactive with other contact surfaces.
Long life
Our pumps are made of monolithic ceramic and do not have any surface coating. They are designed and machined to reduce to a minimum the effect of shock during manipulation and assembly. If correctly operated the typical working life of our pumps is between 5 and 10 years, with no maintenance and with the consistent dosage precision.
No lubrication required
Neoceram pumps can run dry for prolonged periods of time without seizing. There is no need to add potentially contaminating lubricants every time you start filling. Due to design features such as a small clearance and geometrical precision, our pumps are quick and easy to regulate at the beginning of each batch. Once in operation, they can run at high speed without seizing and with low operational expense because very little maintenance is required.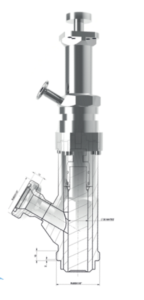 In-house design capability
Our R&D can design customized products and materials. We can install our dosing systems on all main machine brands and can improve the standard solutions provided by the machine makers in order to optimize your filling performance for old and new products.
Testing facility
In our internal testing room we can test your products to define the best dosing clearance (typically from 3 microns up) for your application. We can dose from very fluid to viscous products including suspensions. We have a distinctive advantage in dosing products that tend to crystallize. Most biotech products can also be dosed with the correct combination of clearance and dosage speed.
Our after sales service
Neoceram is renowned for the quality of its service after sales. We strongly believe in long term partnerships and genuinely do serve our customers loyally after sale. Our engineers can assist you during the commissioning of a new set of pumps and will support you for their whole life in operation. We can train your staff on the correct assembly, operation and cleaning procedures to follow in order to maximize the life
expectancy of your pumps.
Neoceram at a glance
Since its foundation in 1985, Neoceram has specialised in the development and production of ceramic solutions for demanding applications. The company, that relies on advanced technology and excellence, is now the market leader in the development and manufacturing of ceramic precision dosage solutions (pumps, valves and filing systems) for the optimisation of fluid treatment in pharmaceutical, cosmetic and food applications. Neoceram has more than 20 ans years expertise in sterile applications and is ISO 9001 qualified since 1998.

Communication Team
 +32 64 671 450
 info@neoceram.com