How Neoceram CIP-able pumps enabled quality improvement for hair products manufacturer.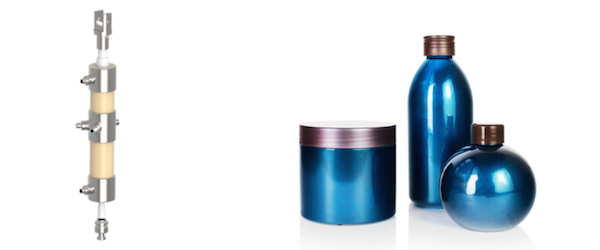 COMPANY PROFILE : Our customer is the world leader in the manufacture of beauty products.  The company, primarily based in France but with offices in 140 countries, employs nearly 90.000 people dedicated to excellence.
Looking to implement a "cleaning in place" (CIP) production unit.
CONTEXT : Our customer's professional hair colour, hair care and hair styling business unit was looking for a solution to enable dynamic cleaning at 90°C of the complete product route as dictated by their QA Department.
Dosing components to enable dynamic cleaning at 90°C without seizing.
CHALLENGE : It was imperative to avoid any seizing of the dosing components at these elevated temperatures whilst, at the same time, preventing leakage and any subsequent product loss during production.
Ceramic pumps as components of a CIP'able production line.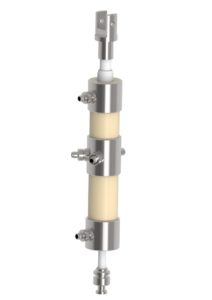 SOLUTION : We collaborated with our customer to modify all of their dosing systems to CIP'able pumps. Thanks to the low friction and small thermal expansion properties of ceramic material during CIP, we can build pumps with very small clearances between male and female components. In addition, being chemically inert makes ceramic a non-corrosive material.
RESULT : Having been in operation for more than 10 years the Neoceram pumps are still working satisfactorily.  This is a de facto demonstration that Neoceram pumps are THE solution for cleaning in place whilst still maintaining filling accuracy.
NEED SOME HELP? WE'RE HERE FOR YOU
Neoceram is renowned for the quality of its products but also for its services.