How a pharmaceutical company replaced all their existing stainless steel dosing equipment with ceramic pumps from Neoceram.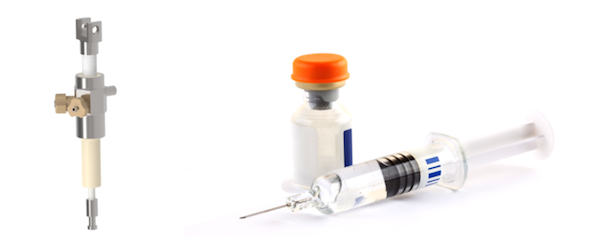 COMPANY PROFILE : Our customer is a global provider of pharmaceutical contract manufacturing services based in France. They are a leader in sterile product manufacturing, specializing in prefilled syringes, vials, ampoules and a variety of other products.
Eliminate the contamination of injectable pharmaceutical products.
CONTEXT : Our customer was looking for a solution to eliminate product contamination by stainless steel particulates.  These particulates resulted from the abrasion of existing chromium plated stainless steel dosing pumps.
Particulates resulting from abrasion of stainless steel pumps.
CHALLENGE : Due to their very nature it is paramount that injectables are free of any contamination. Stainless steel pumps can create a lot of particulates during operation due to the abrasion of the pump material. Shocked by the amount of particulates emanating from these pumps, our customer needed an urgent solution that would prevent further contamination.
Replacement of stainless steel with ceramic dosing pumps.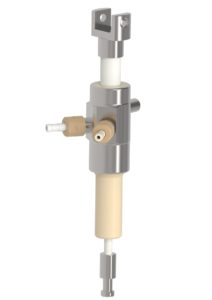 SOLUTION : Extensive tests have proven that no particulates are released by Neoceram ceramic pumps. Furthermore, the ability to run dry without lubrication removes another potential risk of contamination.
RESULT : There are no more particulates in the end product. Potential contamination of the injectables has been eliminated.
NEED SOME HELP? WE'RE HERE FOR YOU
Neoceram is renowned for the quality of its products but also for its services.